*This post may contain affiliate links which implies that I may receive commission if you purchase through the links that I have provided (this happens at no extra cost to you). Here is my full affiliate disclosure.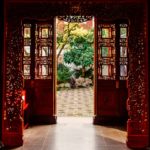 Tiles present one of the best flooring options for both commercial and residential applications. Due to the high demand for flooring and wall tiles, manufacturers have come up with diverse designs that fulfill the needs of the end-users. The material used defines the types of tile, hence it is a fundamental area of focus when seeking to understand what tiles to use.
Compared to other forms of flooring, tiles present one of the best flooring options given that it is environmentally friendly. Also, you are not restricted to the use of harmful substances and heavy chemicals unlike for the case of other flooring options since the cleaning of tiles is quite easy and won't require the use of such chemicals.
As you explore to understand the different types of tile, you need to be cognizant of the fact that tiles can serve you for long especially when correctly installed. Since tiling is one of the most cost-effective flooring options, we will familiarize you with the different types of tiles in the modern market.
Ceramic Tiles
For homes, offices, and stores, ceramic tiles present one of the best flooring choices. These tiles can either be unglazed or glazed. In the manufacture of ceramic tiles, clay is heated at a high temperature to make them more durable. After the tile is fired at a high temperature, it can be glazed to give the tile a unique color.
Quarry Tiles
In simple terms, unglazed ceramic constitutes to a quarry tile. These types of tile are less prone to scratches, chops; and besides, they are natural, durable, and inexpensive. Since they are not glazed, you are limited to the color choice. You are limited to colors such as grey, brown, orange, and red among some few more others.
If you want a flooring tile for the kitchen, this should be the best pick. The flooring tile has a coarse surface, which naturally makes it less slippery when wet. The only problem with this tiling material is that it can be stained and it's porous.
To help prevent stains and other possible damages, you have to apply a wax finish or a glaze-like seal. Another issue is that of not kept dry for most of the time, it might develop molds, hence lead to the damage of the surface.
Porcelain Tiles
Porcelain is still a member of ceramic tiles even though there are some disparities. The first difference between ceramic and porcelain tiles is that the latter tiles are made by being fired under a high level of heat. Also, they are made of finer-grained clay compared to ceramic. Given this, porcelain is more resistant to stains and moisture, less porous, and denser compared to ceramic.
If you want tiles for either outdoor or indoor installation, porcelain tiles are the best choice. You might incur a higher labor cost since porcelain tiles will require professional installation due to their hardness and density. These tiles are available in highly polished finishes, which makes them attractive when installed on the floor.
Mosaic Tiles
For small counter space areas, kitchen backsplash and bathrooms, mosaic tiles are the best choice. These tiles embrace the creative design of the manufacturer. They are made of clay and porcelain composition. They come in various shapes such as hexagon and octagons among many more others.
Travertine Tiles
These types of tiles are designed from limestone resulting from the byproduct of hot springs. It contains minerals that enable the formation of diverse character, unique patterns, and collections. If you want unique tiles in your place, travertine tiles should be the right choice.
Wood Look Tiles
The tiles are not made from natural wood or any form of wood but are designed to mimic the outlook of wood-made tiles. They are made using either ceramic or porcelain and styled to look like wooden tiles. For that reason, they are easy to maintain and clean; also, they are visually appealing to those who like wooden tiles. The advantage is that they have a longer lifespan than natural wood.
Slate Tiles
Metamorphic rocks are the material used in the manufacture of the slate tiles. These rocks enable the manufacturers to design tiles that embrace a wide range of color palettes, which range from tan to black, copper to red, and navy to sage. Since the tiles are made of fine particles, they can be suitable for both outdoor and indoor installations.
Marble Tiles
Marble stones are used in the manufacture of the marble tiles. They make them embrace a varied range of colors. These tiles can be brushed, tumbled, polished, honed, and designed in various forms of finishes. For any room in your home, this can be an incredibly classic flooring material.
Granite Tiles
The attributes that make granite a naturally unique stone help to add visual depth and rich colors in granite tiles. Remember that granite is an igneous rock that is developed once lava or magma solidifies. Therefore, granite tiles have great attributes of a natural stone, which are indeed attractive.
Stone and Pebble Tiles
For your outdoor tiling needs, stone and pebble tiles are the appropriate choices. Apart from withstanding harsh weather, they have a natural look and are beautiful. If you intend to use them in your shower bathroom, they will still be an ideal match and will offer a great character. Due to the great patterns that they embrace, your floor will easily become the new focal point of your home.
Onyx Tiles
For areas with light to medium traffic, onyx tiles can be a good choice. These tiles are soft and offer transparency compared to other stones. You can use these tiles on countertops too. They provide a smooth texture and can only be used for indoor flooring.
Quartzite Tiles
If you want versatile tiles that are long-lasting and beautiful, quartzite tiles offer this for you. These tiles come with varied colors and textures and are recommendable for both commercial and residential purposes. This means that they can be used for both indoor and outdoor flooring needs.
Carpet Tiles
If you want tiles for installation in public buildings and commercial places such as libraries, schools, banks, offices, and airports among many more others, use carpet tiles. They come in a variety of materials, sizes, and colors.
Ceiling Tiles
These tiles are used for the purpose of covering the ceiling. They help to improve the acoustics and aesthetics of the room. These are commonly installed in shops, offices, and other commercial areas. They are lightweight but have to be supported by a grid at the point of installation.
Vinyl Tiles
In places where cleaning is done regularly and water is often spilt on the floor, vinyl tiles can be an appropriate choice. These could be your bathroom, kitchen, and industrial floors. These tiles are resilient to degradation, hard to wear, and are flexible. They can be polished and come in a wide range of colors.
Conclusion
To summarize, the various types of tile available are majorly differentiated from their functionality and the material used in making them. While some tiles are suited for indoor installations, others can be suitable for both outdoor and indoor installation needs. In the end, you need to buy a tile that will serve you for long.
Types of Tile: What is the Best Type of Tile?
was last modified:
August 22nd, 2019
by