*This post may contain affiliate links which implies that I may receive commission if you purchase through the links that I have provided (this happens at no extra cost to you). Here is my full affiliate disclosure.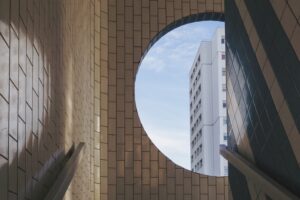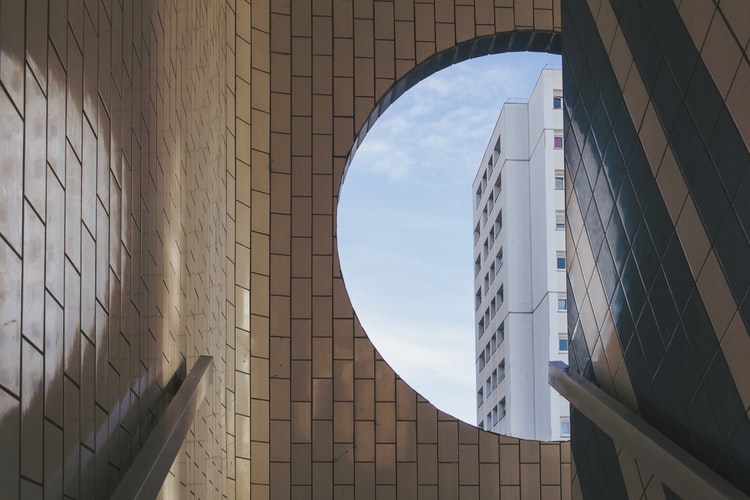 Are you looking for a way to transform your house today? There are many options that you can consider. Do you know how to hide tiling mistakes? Tiling your house is one of those options that you should consider.
By doing this, you will give it a sophisticated look and even add more value to your home. However, did you know that there are mistakes that take place when one is installing tiles in his or her home?
First of all, you will note that the process of laying the tiles usually is meticulous and labor-intensive. Therefore, there is a need for you to approach this process with caution, foresight and technique.
One slight mistake in the installation process can be detrimental to the overall success of the project. Although you are likely to make a few mistakes when installing tiles, there are several ways that can help you hide these mistakes. The following are ways on how to hide tiling mistakes:
Plan Ahead
Most people usually think that tiling is just a simple undertaking, like any other activity out there. While this might seem to be the case, you need to plan it ahead.
You will realize that every tiling project usually has its own unique challenges. Therefore, you should be aware of such issues even before you start tiling your home.
When it comes to planning ahead, there are many things you can consider. To start with, you should know your budget and spend more time researching the best materials that will help you tile your home well.
Also, you should map out a plan that will suit your circumstances. For instance, you can check several types of tiles and see the one that suits your home.
Last, you can confirm other accessories, grout, trims and even fittings. All these things should be present for you to end up with a good tiling project.
Ensure you Prepare the Flooring First
The key to starting any tiling project is to prepare the surface well before the installation process begins. For instance, if you are installing tiles on your wall, you should remove wallpapers or flaky paint that might be present. Also, you should get rid of the nails, hooks and screws that might be on the wall.
If you are installing tiles on your floor, you should clean the floor first. This surface should be clean, smooth with no dust or dirt.
Also, you should ensure that the surface is free of moisture. To have a better impact, install an underlayment on the floors to prevent future cracking or tenting of the tiles.
The good news is that an underlayment usually prevents subfloor cracks and also helps in offering soundproofing. In addition, it lifts tiles above the subflooring slightly, this averts any moisture from reaching the tile and hence causing damaging effect.
Use the Right Adhesive
Some homeowners usually think that one can use any adhesive to install tiles in his or her home. However, this is a misconception.
If you happen to use to the wrong adhesive when tiling your home, you are likely to make a rookie tiling mistake. In this case, you're cautioned to avoid adversely impacting on the integrity and longevity of the entire tiled area. In the future, be warned that amending this mistake will be labor-intensive and costly.
What should you do then? It is advisable to choose the right adhesive component. Determinants of the type of adhesive you require can take account of type of tile material you are using and where you're tiling.
For the bathroom and kitchen area, you should consider using a waterproof adhesive. If you are planning to tile a backboard or a surface that usually experiences regular movement, you can consider using a flexible adhesive.
By using this adhesive, you can trust that the tiles will not crack when movement occurs. On the other hand, if you are tiling areas near the fireplace, you should consider using heat-resistant adhesives. Ultimately, you're certain the adhesive can hold out against high temperatures without cracking.
Order Enough Tiles
Before you start any tiling project, it is important that you calculate exactly how many tiles you need. This will having an estimate of the number of tiles required. However, it is vital that you get more than the expected number.
In some cases, you're bound to face a nightmare should you order inadequate tiles. You might spend more time and money looking for the same caliber of tiles in the market.
Sometimes, you might find that the tiles you want are no longer there. Waiting for more tiles to come can be very frustrating. To prevent getting a mismatch, you should order more tiles so that you can prevent these inconveniences. It is better to have excess tiles that few tells that will not be enough for your project.
Choose the Right Tile Size
Currently, tiles typically come in a vast range of sizes. This means that you will have the liberty to choose the one that suits your home needs.
However, you are likely to choose the wrong size tile for your project. Should this happen, it is likely to have a drastic effect on the overall finish and consequently the functionality of the specific space. Choosing the right tile size can help prevent this problem.
Do not Ignore the Overall Design of your House
When tiling your home, you should ensure that you match the tiles with the overall design of your home. For example, it would be very odd to install dark tiles in a white house.
You should instead choose a color that matches the overall décor of the home. On the other hand, it is still possible to have black and white floor tiles and they can make a good appearance when well decorated. 
Most important is that if you select the right match, this augments the aesthetic appeal of your structure. When choosing the right tile color, you should check the color of the fixtures in a particular area as well as the fittings present. If the colors complement each other, you will have an awesome project.
Avoid Grouting too Quickly
Once you have started your tiling project, chances are, you are eager to complete it and begin using the tiled room or space. Mistakenly, some people are quick in the final stage of grouting.
Grouting is crucial as it helps to seal the gaps between each tile and thereby prevent moisture and dirt from getting in. Therefore, there is a need to be patient when you are grouting the tiles so that your tiles can last longer.
If you are patient enough with this exercise, you can be sure that the adhesive will be able to set well; this prevents having voids between the tiles. Thus, you can trust that these spaces will be sealed and protected.
In this case, you should consider using a grout float to apply and smooth the solution into each joint slowly. Allow the grout to dry for about 3 hours prior to cleaning the tiles.
Conclusion
When installing tiles in your home, it is vital that you consider the ideas mentioned above. You will be able to hide different tiling mistakes that can otherwise be costly for you. Consider these ideas today, and you will be able to pull off a more modern and stylish home upgrade. You can trust that your home will be envied by many.
How to Hide Tiling Mistakes
was last modified:
September 13th, 2021
by